When it comes to selecting which golf ball to play, you literally have a thousand choices. They range in prices anywhere from mild to wild. When you play a ball that is properly fit for your game, your shot execution will improve and you will lower your score. Every shot counts and so does your ball, yet we often hear golfers say they play with "whatever is in my bag." Performance differences between golf ball brands and models are game changing, especially on short game scoring shots. Playing with the same ball model every round eliminates this performance variation and will help you hit more greens in regulation and hit the ball closer to the pin to convert more putts. This is one of the first steps to developing a more consistent game. Remember, there's only one piece of equipment you use on every shot, your golf ball.

Choose A Ball That Best Fits Your Short Game

Regardless of skill level, golfers hit their driver only 14 times per round. The vast majority of shots include approach shots, pitches and chips. For example, if you shoot an average score of 90, you will hit more than 40 shots to the green but only 14 drives. Pros and amateurs alike shoot their best rounds when they minimize the number of short game shots. So select a ball that performs best for your scoring shots.

What About Swing Speed?

Ball fitting for swing speed is a myth. A golf ball must perform for all golfers of all swing speeds on all shots, otherwise it won't perform for any golfer. A PGA Tour player's driver swing speed is higher than most amateurs. Yet his speed on long or mid-irons may be similar to your driver swing speed.

Should I Use What The Tour Pro's Use?

Tour players make the game look easy. Even though they may have a higher swing speed and more consistently execute good swings, they are playing the same game. They still miss greens in regulation and have to get up-and-down. They, too, want to hit more shots closer to the hole. Whether you regularly shoot 80s, 90s or over 100, you are faced with the same types of scoring shots on your approaches, pitches and chips.

The difference between Tour players and many amateurs is that they prioritize golf ball performance on their scoring shots. Playing with a high performance ball will translate into hitting a few more greens in regulation and shots closer to the hole when you hit your shot the way you intended. Amateurs and pros alike make a higher percentage of 3' putts than 12' ones.

Understanding Golf Ball Compression

There is a common misconception that a player must match the compression of the golf ball to his or her swing speed in order to properly "compress" the ball. Every golfer compresses the golf ball on every full swing shots. In fact, the differences in the amount of compression across driver swing speeds are virtually indistinguishable.

Another myth is that lower swing speed players will hit a lower compression golf ball longer. No single element of golf ball design determines the golf ball's performance or its distance. Compression is a test of the relative softness of a golf ball and relates to how firm or soft a golf ball feels to a golfer. While there is no performance benefit to choosing a specific compression, many golfers (regardless of swing speed) do have feel preferences. Golfers who prefer softer feel may prefer lower compression golf balls.

80 - Lower compression balls are also the softest. This provides a sling shot effect, which propels the ball further. Yet, it is harder to control. Choose a golf ball with a 80 compression rating if you do not normally drive the ball a long distance, are a junior player, senior or woman of average strength. The 80 compression ball allows slower swingers to more easily compress the ball with the club face on the downswing and obtain a greater distance.

90 - Played by the majority of male players and experienced female players. The 90 compression ball requires a faster club head speed at impact to maximize golf ball compression and spring effect at impact. If you are not sure if you should be hitting a 90 compression ball versus one of an 80 rating, testing several shots of each type on the practice range will help you see which ball travels farther for your swing.

100 - The hardest compression, this rating is best suited for advanced players with fast swing speeds. Choose a golf ball with a 100 compression rating if you normally drive the ball more than 275 yards off the tee and have a fast club head speed. You will be able to maximize the distance for all of your shots, but will see reduced range off the tee if the club head speed is not fast enough to achieve the full spring effect.

Test several ratings of ball compression on the practice range and annotate the average distance that you hit each rating of ball with the same golf club. Some players choose to play a softer compression rating because they have a better feel for hitting approach shots, so you will want to temper the distance measure against how each ball feels when hitting your wedges and short irons.

What About Choosing A Ball For Distance?

Since you will only hit 14 drives per round, prioritizing a ball with the longest distance off the tee will not necessarily help you lower your score. And if you miss the green, you still have to get up-and-down. Playing a golf ball with the best scoring performance will help you shoot lower scores.

How About Spin?

Understanding how spin affects your game will help you choose the best golf ball. On shots with the driver, low spin will provide longer and straighter drives. On shots with your long irons, lower spin produces straighter flight but reduces stopping power. In the short game, more spin provides more stopping power into the green.

There are significant performance differences between golf ball models, particularly on the short game scoring shots. To shoot lower scores, golfers will benefit from a golf ball that provides excellent scoring spin, the spin and control needed to hit more greens closer to the pin with irons and wedges.

Golf Ball Feel Preference

While many golf ball performance characteristics such as distance and spin control are measurable at any launch condition, feel is a preference choice and is highly subjective. Feel is player dependent. Some golfers prefer softer feel while others like a crisper, firmer feel. Feel is also shot dependent. Some golfers gauge feel on full swing shots where others evaluate it on partial swings or putts. While feel does not contribute directly to scoring performance, it is an important consideration for many golfers.

Golf Ball Color Preference

There are many elements that contribute to a golf ball's appearance: dimple pattern, side stamp, play number, and, of course, color. For players who seek higher visibility against the hues of blue and green (the colors you see during every round of play), a high optic yellow option might be best for you. These optic colors reflect natural light more powerfully than traditional white golf balls. Color does not impact the golf ball's performance but can be an important factor in some golfers' selection process.

Golf Ball Construction

Solid Two-Piece - The workhorse of all balls, beginners should start here. It is a solid, rubbery ball that is durable and affordable at $18-$30 a dozen. Comprised of a large, uniform inner core beneath a hard cover, players can hit a "thin" or "fat" shot with less fear of splitting the ball. The tradeoff is low spin or less control for greater distance and a longer roll.

Multi-Layered or Three-Piece - Preferred by intermediate players, this softer ball achieves a higher spin rate, and consequently, price tag of about $28-$45 a dozen. The tradeoff is more control for less distance.

High Performance - Intended for low handicap players, the ball is less durable with a softer cover for more control. The design provides the best of both worlds - high spin and distance - at a cost of $45 to $60 per dozen. They are not recommended for beginners since they cut and deform easily.

Golf Ball Covering

Beginners needing durability should not overlook the golf ball cover. The material plays a large role in determining performance. The top three cover materials are:

Surlyn - Prized for its durability, cut-resistance, distance and affordability, it's the most widely used material on the market.

Balata - Softer and more expensive, the material is valued for spin, feel and control. However, it is more likely to get nicks and cuts.

Elastomer - Used by low-handicap players, who want spin without sacrificing too much durability.

The weather report also influences which ball to choose. Warm conditions can expand balls, calling for players to use a higher compression. A harder ball helps in high humidity or in low sea level areas, where thick air slows the ball down.

Conversely, cold weather tends to harden the ball. Players can counteract the effect by choosing lower compression balls. Softer balls also help in high altitudes where air is thinner and there is less resistance.

Now It's Time To Find The Right Golf Ball For You!

Remember, you can cut off a few strokes per round by doing nothing more than choosing the correct golf ball. It's a good idea to keep a few of each in your bag and practice with them. Learn how they feel. See how you like them. Figure out which one to use so you can get an edge on your playing partners even before you tee off.
Contact:
Golfing The Carolinas
C/O The Snyder Group
357 Cornwallis Drive
Mocksville, NC 27028
336.769.8855


JohnSnyder@TheSnyderGroup.net
A Web Publication of The Snyder Group
© 2014 - Present: The Snyder Group

OCTOBER 2020
Find Golf Courses in NC and SC
Golfing The Carolinas is an easy to use online golf course directory that makes it a snap to find golf courses in North Carolina and South Carolina to plan a day of golf, or to plan a golf trip. The list of golf courses is broken down by geographical area, making it easier to find a course in the targeted area where you want to play. Or, you can simply browse the site and view our list of golf courses to make future plans, see photos of courses and learn more about where you want to play. Visit www.GolfingTheCarolinas.net today.

Featured Course: Beau Rivage Golf & Resort
649 Rivage Promenade, Wilmington, NC 28412
(800) 628-7080

For More Photos & Info CLICK HERE
Is Timing a Crucial Fundamental of Your Golf Swing?

By Scott Kowalski
On The Side of Humor ...

Choosing The Right Golf Ball

By Robert Mirsky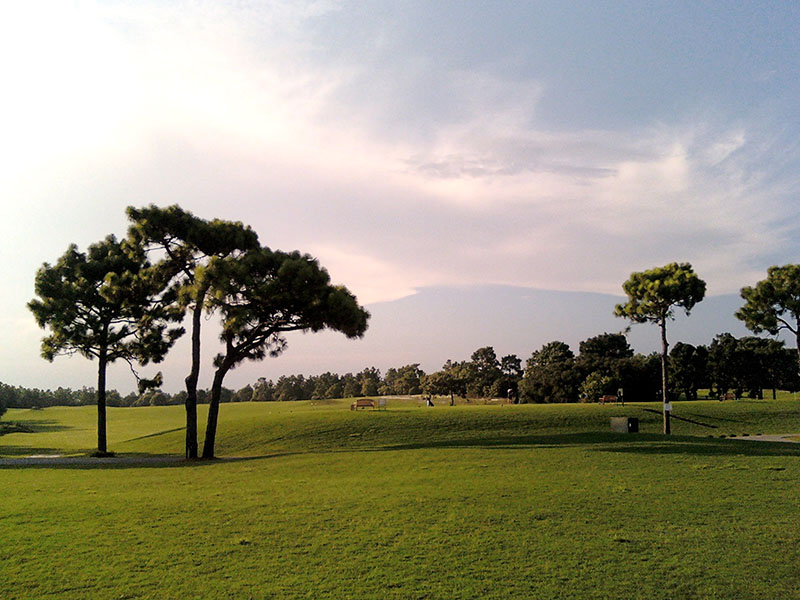 Welcome to Beau Rivage Golf & Resort ...
The Home of True Coastal Carolina Stay & PlayMake your escape from the flat terrain of the coastal region and enjoy a refreshingly unique golf experience. Amid gently rolling hills, willowy pines and aesthetically designed lakes, our 18-hole course ranks among the finest on the coast. Elevations changes up to 75 feet and scads of bunkers place Beau Rivage among the more dramatically landscaped golf courses on the coast.

Carved out of long-needle pine forests, Beau Rivage's 18-hole championship layout incorporates wooded hills, rolling dunes, undulating valleys and plenty of water in-play from estuaries of the neighboring Cape Fear River. Attacking the flags from the rough and pine straw can be a perilous undertaking. With countless tight doglegs and narrow bermudagrass fairways, Beau Rivage will test one's accuracy off the tee. The Beau's renowned putting greens, made of a genetically engineered form of bermudagrass, are known for their consistent smoothness, speed and true roll. The countless ups and downs, blind approach shots and natural hazards, combined with slick greens, Beau Rivage creates a golfing experience that offers even the avid player a challenging round. For tee times and information, contact the Pro Shop directly at (800) 628-7080.

Experience Stunning Coastal Carolina Landscape and Warm Southern Hospitality at an Equally Amazing Value ...

Few things are more synonymous with incredible Golf than "North Carolina" and no other Coastal Carolina resort is more in-tune with the Group Stay & Play than Beau Rivage Golf and Resort. Rare for a golf course along the coast, several holes on the par 72 layout offer 40 to 75 feet elevation changes. Framed by Carolina Pine hardwoods, Members, Guests and Groups play the "Beau" for its plush Bermuda fairways and silky-smooth greens. The elevated and contoured greens are planted with TifEagle, an ultra-dwarf bermudagrass that thrives near the coast and they roll pure like a cue ball in a bathtub.

5 Miles from Downtown Wilmington, Island Beaches and All the Best Attractions...10 Seconds from the First Tee!

Not only is the Beau a hub for golf in the area, but we're the hub for Wilmington's historic river district and its 50 locally owned restaurants, pubs and beautiful beaches. Wilmington's rich history stretches back nearly three centuries and offers three colorful island beaches (Carolina, Kure and Wrightsville), several festivals, parades, river tours and more. When the sun goes down and it's time to hit the town - we have plenty to offer on that front as well. Golf vacations should have plenty of options... and we do!


The Clubhouse, a Charming Southern-Style Centerpiece for Your Golf Group, Company Outing or Special Event ...


The "Beau's" Clubhouse is richly characterized by its warm and relaxed feel. Our two-room clubhouse suites backup to the putting green and are ideal for evening putting matches or pre-round practice. Just a short walk to the first tee, they're ideal for Group Golf Getaways, Company Outings and special events such as Weddings, Parties, Anniversaries and Reunions.

Ready to come back to the "Beau" or experience true Carolina hospitality for the first time?


Call (800) 628-7080 to join our e-Club and be the first to receive event info and hot deals.

Just minutes from the historic river district of downtown Wilmington and the surrounding island beaches, Beau Rivage is easily accessible by I-40, NC-17 and ILM Airport. No matter what brings you to our doors or how far you have to travel to get here, know that you'll feel right at home in our hands. After all, providing a great experience isn't just our job as a hospitality provider... It's our personal commitment as a family-owned and operated establishment since 2006.

Visit:
www.beaurivagegolf.com
What is the proper way to swing a golf club? It all starts with having the correct golf swing fundamentals in place, and if your not sure then continue learning and practicing on your own until you feel comfortable enough to move onto more advanced techniques. The golf swing is a combination of balance, strength and fluidity, and they must be in that combined mix to produce the kinds of golf shots that are on target.

One of the most frequent errors to a golf swing is the consistent over-swinging of the golf clubs. Relax as much as you can,you do have some power, however accuracy is the name of any golf game. Set your goals to expend as little effort when swinging the golf club. Hitting the golf ball the right way will feel easy and smooth.

Swinging hard will only reduce your power. Distance can only come from being fluid and accurate, and not from the amount of extra strength that you can put into it. Keep the idea of strength out of your head. You want to just use the amount of power that you will be able to control and manage. The purpose of the golf game is accuracy, not power. You want to have the ability to manage each part of your golf swing so that you just hit the ball cleanly and it goes wherever you need it to travel to your intended target.

I noticed for myself yesterday that for most of the golf round, I was hitting the golf ball consistent and solid. However, I could start feeling by the sixteenth hole that my energy was draining fast. I have a fast back swing to begin with, but in order to get that extra distance I had to swing even harder. This completely threw my timing off, and the end result was I started to hit a push slice. As we all know slicing the golf ball can put you into all kinds of trouble. The best thing I could have done was slow my timing down even more, and make sure my hips were rotating out of the way before my hands were going through the impact area.

Golf swing speed is usually referred to as timing. It's one of the most misunderstood part of any golf game being discussed over the internet. So let's talk about what timing really means. Timing is when you start the entire golf swing process back into a coiled position on top of your back swing. The speed of your golf swing happens from this point forward, when you begin releasing out of this set position. The downward motion needs to be in sync with every part of your arms, body, feet, hands, hips rotating, neck and shoulders. As the golf club moves back into the golf ball, your hips must rotate or turn to clear out of the way. The reason your hips have to clear out of the way is to allow the club head to return back to the golf ball squarely at impact, and then follow through with a wrap around picture finish. It's the energy behind the pendulum golf swing that must be mastered by everyone who intends to improve upon their golf mechanics. This is the key element of learning the proper way to swinging a golf club. It's equivalent to anything you do in life, you must first be able to learn the basic skills before you can apply the fundamentals.

How do you correct your golf swing speed issues and get your timing back on track? This is a difficult question to answer and one of the most sought after in the game of golf. There are times when you might have felt like you were swinging beautifully, everything was in sync, but the golf ball traveled to the left of your target. To correct this you need to slow down the turning of your hips to allow the golf club more time to return back to the golf ball at impact before clearing out completely. In order to fix the problem of slicing, you need to pay closer attention to how centered your body is balanced, and you must keep your head still over the golf ball during the entire process. You can't produce a swaying motion of your body, because your head is moving out away from the hitting area due to shifting of your shoulders. Think of your head as being the apex and your feet as the base. At all times you must remain in this triangle, and not sway to far too the left or to the right with your body motion. You also need to pay closer attention to your arms, hands and shoulders. Are they flaring out wide open to the intended target, or are you maintaining your parallel line from your golf ball to the intended target.

Learning the correct golf mechanics must be one of the most frustrating challenges to any golfer. Modifying your golf swing in order to get more distance or to correct a slice is virtually an every day work in process for most golfers.It is just a matter of mechanics and putting the correct body motions together in the right way to become more consistent. Keeping yourself under control to ensure that you can be more precise, is what counts the most. This doesn't happen over night, it takes practicing the correct way. Here are a few golf tips:

1. Keep Working on the Golf Grip. Stay focused on making sure you have the right golf grip for yourself. It is important that your hands do not move when swinging a golf club. Too much movement is a primary cause of wayward shots.

2. Keep Good Posture. Practice good posture by swinging the golf club with your toes slightly pointing outward and your feet being approximately shoulder-width apart. Don't lock your knees and bend them just a little bit. In addition to bending at the knees, you also need to bend at the hips. Keep your back spine straight and tilted slightly forward to promote a healthier back.

3. Maintain Good Balance. For most of your golf swings a wider base will produce more balance, and prevent you from falling wayward from the golf ball during the full pendulum swing. As in any sports, the key to playing well is having good consistent balance. Attempt to not tense up while making contact with the golf ball. You will loose your balance if you tense up.

4. Weight Shifting. As you begin moving into your back swing, your weight naturally will shift to your back foot. You want to keep your shoulders on a single plane and allow the momentum to swing naturally. For a firm base, keep your feet planted into the ground. Don't allow your front foot to come off the ground. As you start the downward golf swing, you now move your weight onto your front foot and move your hips forward. Do not dip your hips. Try to keep them on the same lateral plane as your golf swing. As your bringing the golf club around to the finish position, the weight that was on your back foot should now be on your front foot. This is called the three step golf swing, or natural golf swing that Moe Norman helped developed.

5. Tempo or Timing. Having good timing is the key element of producing maximum power. It's the fuel that will allow you to gain that extra distance off the golf tee or fairway. When you swing a golf club, the swing speed is determined by how much energy your body produces into the rotational movement of the golf swing itself. This energy is transferred to the golf club, then to the club head, then to the golf ball on impact. The end result it produces isn't only distance, but accuracy and control.

Distance is not just about club head speed and power, it's also about correct choice of club face and driver shaft. If you want to improve beyond your foursome buddies, you must keep this in mind. Your club head swing speed is not the be all and end all of distance. You also have a choice of flexibility of your driver shaft. Did you know that a stiff shaft is needed for faster golf swings, and more flexibility is needed for slower golf swings. If your driver shaft is too stiff or too flexible for your average swing speed, your timing won't be correct. You will hit the golf ball too soon or too late. That will also affect your distance overall. Another factor to consider besides golf shafts is degrees of your loft. The loft of your driver face should suit your average golf club swing speed. The lower the swing speed the higher degrees in the the loft. If you need to get the golf ball up into the air quicker so that it can travel farther, then a 10.5 - 13 degree loft is recommended.

Besides learning to hit the golf ball a long ways off the tee. Are you playing with the right golf equipment? Do your shafts align with your swing speed, or are you able to launch the golf ball with the right amount of energy and height to get the golf ball to travel the maximum amount of distance?